We're starting a content series called #OutbrakerStories. In it, we'll share with our entire community stories from our customers that deserve to be told. Weddings, stories of overcoming challenges, individual and collective awards, and most importantly, real testimonies from the Outbraker family."
OutbrakerStories No. 1: A special marriage proposal
---
---
At Outbraker, we are passionate about bicycles. We understand how important a bike can be in someone's life and how it can bring two people together. This was the case for Thomas, who decided to come up with a plan to propose to his girlfriend
Some time ago, we received an email from Thomas. He told us that he is a bike mechanic and was building a bike for his girlfriend as part of an elaborate marriage proposal plan. However, she had lost a significant amount of strength and grip in her right hand, so she needed a solution to be able to continue riding her bike, her great passion. Thus began #OutbrakerStories No. 1.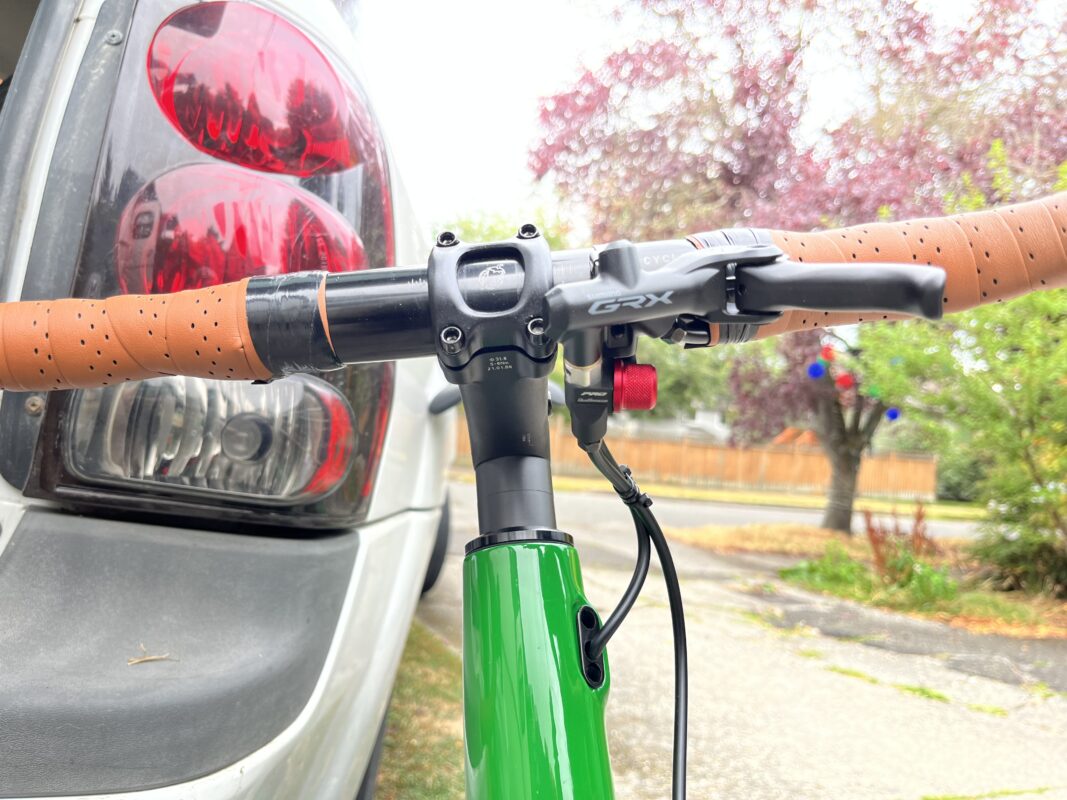 ---
Thomas had a clear plan. First, he needed to find a solution that would allow both brakes to be operated with one hand, so his girlfriend could ride her bike safely and continue sharing those unforgettable moments together.
#OutbrakerStories Nº1: How did he do it?
He installed the Outbraker Brake Splitter, the first hydraulic brake splitter in the market. In Thomas' case, he decided to mount it on the Shimano GRX Sub-lever, an extra central lever he installed on his partner's bike to provide greater safety and comfort while pedaling. This way, they were able to distribute the braking (rear/front) optimally whether she activates the left lever or the central lever.
---
Thomas and his then-girlfriend's #OutbrakerStories ended in the best possible way. The bike was flawless, and Thomas gave it to his girlfriend as a birthday gift she will never forget. The plan continued as expected, and Thomas proposed to her on her birthday. She said YES, and now she's his wife 😍.
This is the amazing #OutbrakerStories Nº 1. A story and an idea that we are tremendously happy to have been a part of. We were born with the purpose of making cycling accessible to everyone, and this story embodies that mission.
Thank you! We wish you all the happiness as well!