Specially designed for cyclists who need to control the front and rear brakes with one hand, the Brake Splitter & Booster distributes the braking of 2 brakes with a single lever. It allows to keep the performance of the hydraulic brakes constantly, extending the life of the brake pads and maintaining the same feel on the lever.
Precise adjustment of lever feel
Regulation by dial
Easy installation on lever
Compatibility:
Outbraker Booster Brake Splitter is installed on the brake lever of your MTB / E-bike for Shimano, Sram, Tektro and Hayes hydraulic brake brands.



* In case of mounting another hydraulic brake brand or on a road bike (Shimano – SRAM), you will need our Brake Hose Adapter. This will allow you to install the Outbraker on your brakes via the brake hose.




OUTBRAKER BRAKE HOSE ADAPTER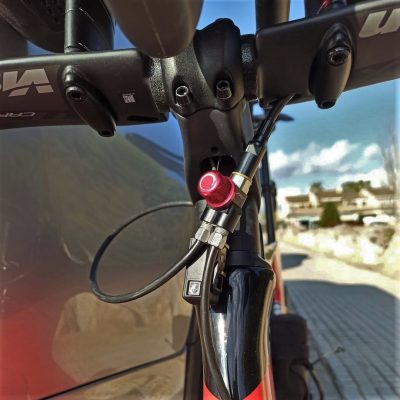 30,00€Add to cart