System designed to increase the braking power of your hydraulic brakes with an adjustable reservoir tank inside. It allows to maintain the performance of the brakes in a constant way, extending the lifespan of the brake pads and maintaining the same feel on the lever.
Precise adjustment of lever feel
Regulation by dial
Easy installation on brake lever
Compatibility information:
Shimano / Sram / Tektro / Hayes / Formula / Hope
Outbraker Booster is installed on the brake lever of your MTB / E-bike for Shimano, Sram, Tektro and Hayes hydraulic brake brands. No adapter needed.




In case of mounting another hydraulic brake brand, you will need our Brake Hose Adapter. This will allow you to install the Outbraker on your brakes via the brake hose.


Magura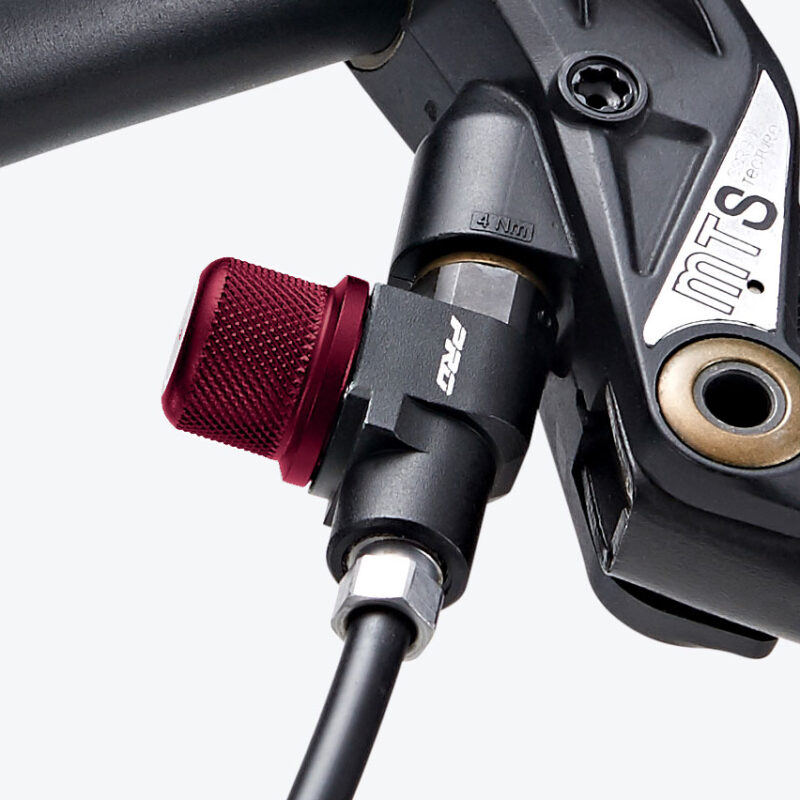 The Magura version allows to install the Outbraker Power Booster on Magura brakes. No brake hose adapter needed.