OutBraker ABS 1 Lever 2 Brakes, the most effective active safety system designed especially for cyclists with reduced mobility
Introduction:
OutBraker is designed to prevent accidents caused by emergency braking; These are more frequent due to the increase of new users year after year in MTB and due to the high performance of E-MTB & E-Bikes which can reach very high speeds in tenths of a second.
With OutBraker the Anti-Lock brake system, we achieve a more efficient and safe braking, protecting the mountain and urban cyclist from accidents.
If we can guarantee the cyclist's safety. Why not

all

cyclists?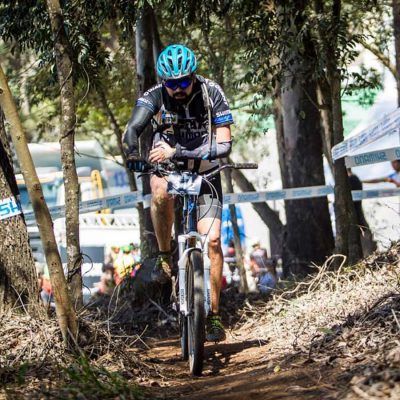 Thanks to the OutBraker ABS 1 Lever 2 Brakes, now cyclists with reduced mobility have a system with an Anti-Lock function and brake splitter simultaneously. It is a unique system that gives solution to this need.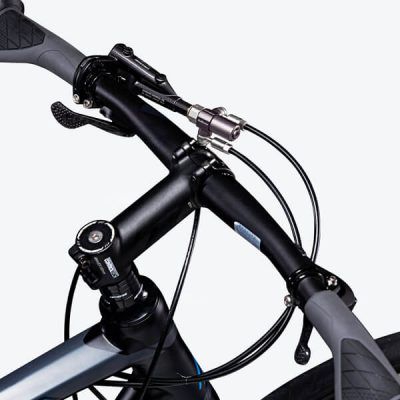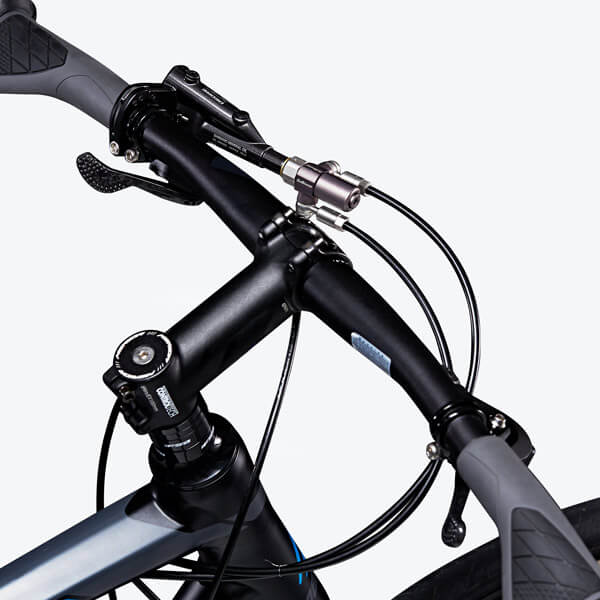 "It allows to control both brakes of the bicycle with one hand and with ABS function included"
OutBraker ABS 1 Lever 2 Brakes is an indispensable active safety element and thanks to this, riders as Scott McDonald can enjoy Mountain Biking to the most, with all guarantees.
"I'm not an inspiration, I'm a mountain biker".
Discover his story at Bicycling.com in the following link.
Features and compatibilities:
The OutBraker ABS 1 Lever 2 Brakes is a small size piece that weighs only 63 grams and allows us to precisely adjust the braking power in 45 positions to adapt it to the variables of each person and / or terrain.
It works with a micro-hydraulic mechanized system and is placed directly on the brake of any bicycle with hydraulic system.
It is compatible with most brands in the market: Shimano, Sram, Hayes, Tektro, Formula*, Magura*
* In MTB Formula and Magura brakes, the installation is done through the brake hose through our specific adapter and not directly on the brake lever.
For road bike:
This OutBraker version can also be installed on road bikes with hydraulic brakes, so it is accessible to all types of cyclists.
The installation in this case is done through the brake hose through our specific adapter. As can be seen in the following post:
style="background: #FFF; border: 0; border-radius: 3px; box-shadow: 0 0 1px 0 rgba(0,0,0,0.5),0 1px 10px 0 rgba(0,0,0,0.15); margin: 1px; max-width: 540px; min-width: 326px; padding: 0; width: calc(100% - 2px);" data-instgrm-captioned="" data-instgrm-permalink="https://www.instagram.com/p/BzFcWBYlTvP/" data-instgrm-version="12">
Installation
Installation is easy and fast, but if not done in the right way, it will not offer all its features.
When mounting directly on the brake lever, the following must be taken into account:
– Brake model.
– Brake hose reference.
Steps:
1. Disconnect Brake Hoses.
2. Place the OutBraker ABS 1 Lever 2 Brakes directly on the brake lever.
3. Cut the ends of the hose and replace the rubbers with the fitting.
4. Adjust the Fittings and proceed to bleed.
We recommend bleeding first from one hose. The other hole must be closed with a screw. Once complete bleeding the first hose, bleed the second hose.
Bikezona TV installation of the OutBraker 1L2B, explained in detail:
Do not forget to follow us on our social channels:
www.instagram.com/OutBrakerABS
www.youtube.com/OutBrakerABS
www.facebook.com/OutBrakerABS
The OutBraker Team